Polyhedral Morphing Using Feature-Based Surface Decomposition
Features: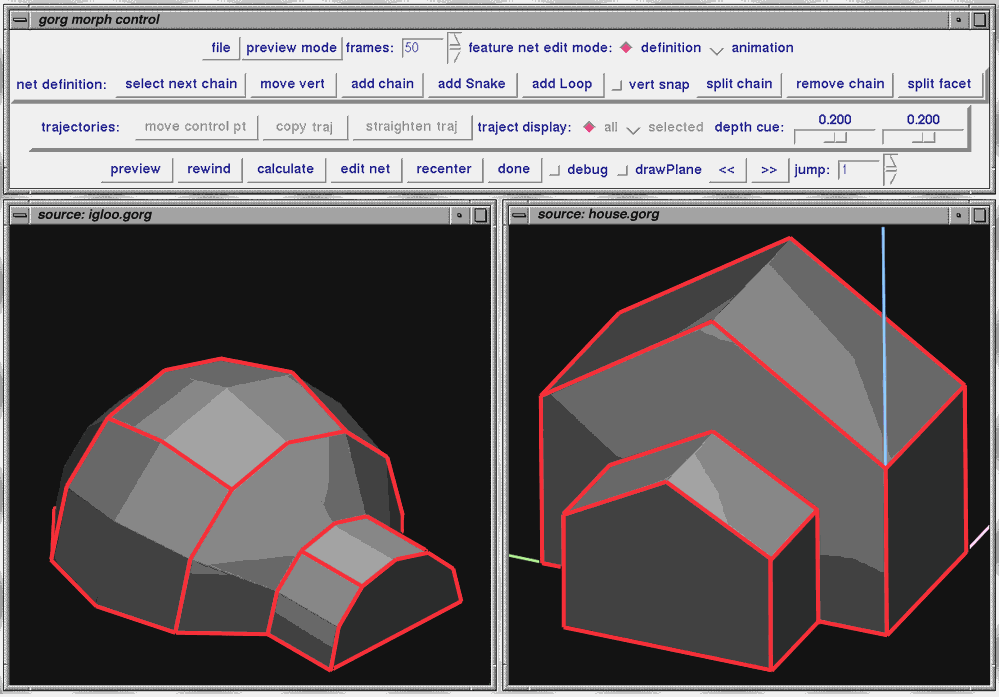 Simple Intuitive User Interface: As shown above, the users only need to specify a few corresponding pairs of features on the two polyhedra. They can then specify the trajectories along which these features travel during the morph using Bezier curves, as shown below.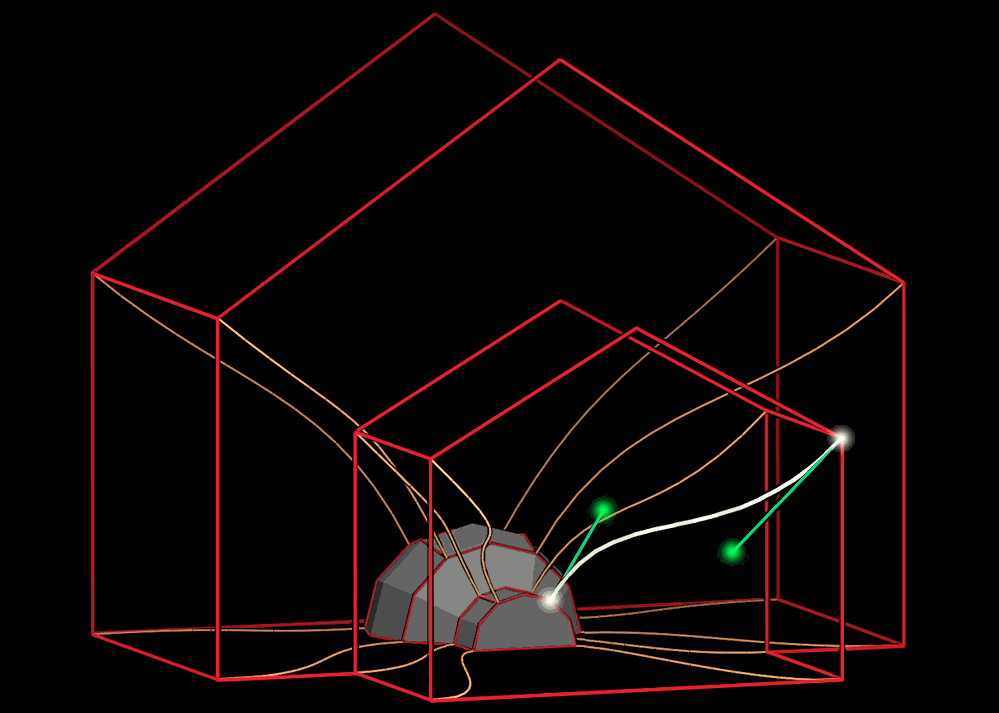 Fine User Control: The algorithm not only provides the user with high-level control in terms of specifying the features and trajectories, it also allows for local refinement.
Generality: The algorithm is applicable to all simple or genus zero polyhedra and makes no assumptions about convexity or star-shape. Furthermore, it can also be applied to non-simple homeomorphic polyhedra.
---